Laminating film Cosmo Films
Laminating film Cosmo Films.

Laminating film Cosmo Films offered in a range of widths from 200 mm to 1100 mm.

Laminating films are biaxially oriented polypropylene, unilaterally the coated adhesive layer activated by heat. They are mainly used for laminating printed paper and cardboard hot. Obtain a copy laminated high-gloss or matte finish. Glossy or matte side is corona pretreated for printing. Thus compensating brochure is suitable for the following printing techniques: screen printing, hot embossing, UV offset printing color, UV flexo - colors.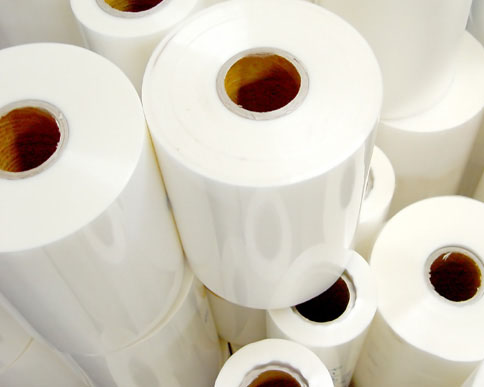 Vitajte na našej stránke
Spoločnosť BELEX bola založená v roku 1992 a od svojho založenia nepretržite napreduje vo svojom odbore.
Spolu so svojimi logistickými centrami v Banskej Bystrici, Nitre a Bratislave, a so svojou dcérskou spoločnosťou v Brne patrí k popredným reprezentantom polygrafického obchodu. Široká paleta kvalitných produktov robí zo spoločnosti Belex dodávateľa najširšieho sortimentu polygrafického materiálu a tovaru pre tlačiarne, knihárne, grafické štúdiá, reklamné firmy a vydavateľstvá. Vysoká odbornosť, dlhoročné skúsenosti, vynikajúca logistika, spoľahlivosť, promptnosť a serióznosť je základom našich obchodných aktivít.
Miešareň Pantone farieb
Laminovacie fólie Cosmo Films